Tommy Tucker Realty Co. is a prudent and ethical real estate brokerage, influenced by the 4-Way Test and service.
We are a real estate general brokerage and property management service company serving the Cedar Rapids, Iowa ICR area, since 1958. Our office is conveniently located at 4403 1st Avenue SE, Cedar Rapids, IA 52402 in the heart of Linn County, Iowa. We are located in Suite 504 on the fifth floor in the Executive Plaza Building.
At Tommy Tucker Realty Co., Licensed in Iowa, we are staffed by a highly skilled team that understands the dynamics of our local real estate market, our diverse workforce in our area, and local government. The International Property Maintenance Code in used here in Linn County, Iowa, including the cities of Cedar Rapids and Marion.
Looking for a House to purchase or rent? LINK
Our staff will communicate through the process so you can make an informed decision, whether you are buying, selling or needing to lease your current property, using our property management services. Over the past 30/60+ years, we have enjoyed working with diverse customers and clients.
Our agents work hard to build lasting relationships with each and every client and/or customer. We take a holistic approach to our real estate services, whether you are seeking to buy, sell, trade, lease or rent?
Why Choose Us?
At Tommy Tucker, we are backed by decades of experience in the real estate industry, and we work hard to meet all of your needs. Our agents work with state of the art tools in the industry to help you find the best solution for your real estate needs, and we respect your time by working efficiently.
You can contact our office at 319-365-6956 so we can personally assist in finding your dream home, sell or manage your property or discussing by your real estate needs, wants and dreams!
Our office hours do vary: so, you may want to set up an appointment, including weekends, with us.
Sincerely,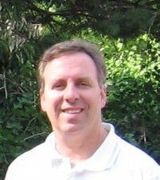 Robin Tucker, REALTOR® Broker/Officer Take a look at our listings!
My mobile is 319-431-6930
Service above self